Java Training In Chennai – 100% Job Placement
Are you interested in learning Java programming but are worried about not having the necessary skills or sufficient experience? Not to worry! 
Ficusoft Technologies has the solution with their variety of Java training courses and hands-on experience that will prepare you to start working on real-world projects as soon as you finish your training! 
Whether you're an entry-level programmer or have many years of web application experience. 
Ficusoft can help you strengthen your foundation in Java and begin building excellent new skills that will boost your career prospects today!…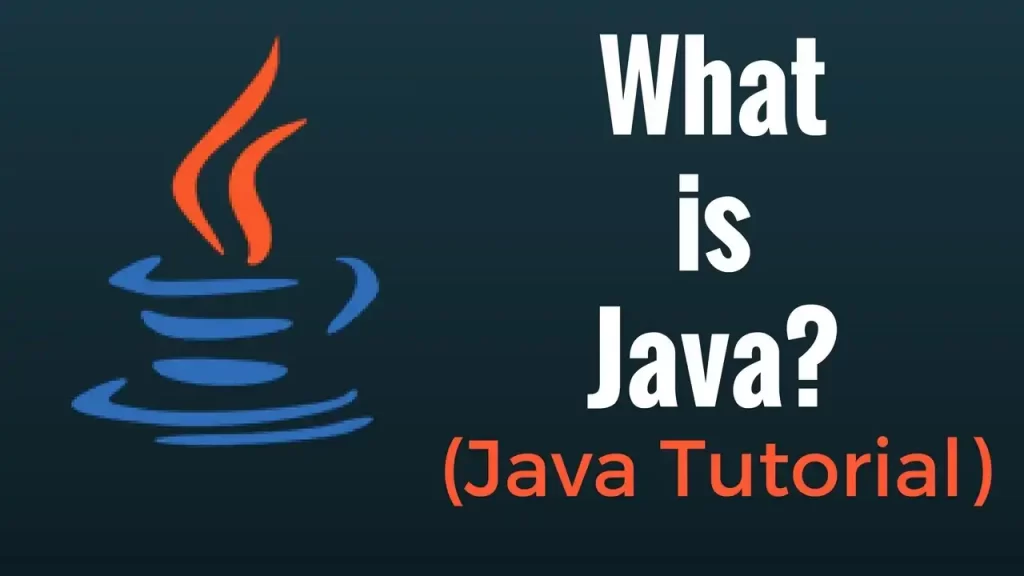 Overview - Java Training In Chennai
Java is one of the most popular programming languages for web development and cross-platform app development. 
It's a high-level programming language that is object-oriented, concurrent, and class-based and has automatic memory management. 
Java can run on a variety of hardware platforms without being rewritten and it's available on Linux, Windows, Mac OS X, and Android. 
Java has been standardized by the Java Community Process through the Java Language Specification, the Java API Specification, and the Java Virtual Machine Specification. 
The JLS defines syntax and semantics while JSRs define packages for specific tasks or subsets of related functionality. The JVMS specifies how to implement all those parts in a platform-independent way. 
To maintain a level of quality in implementations, the specification says that conforming implementations must include both test suites and their results as well as an implementation with its tests. 
Java is an object-oriented programming language and there are many benefits of using this type of language such as cross-platform compatibility, portability, ease of use, and so on.
Java is now one of the most popular languages used to write web applications because it can run on any operating system.
Java is also a well-established language because it has been around since 1996 and has been updated four times.
Ficusoft provides practical Java Training in Chennai with real-world projects and 100% job.
You will be able to develop various Java-based web applications from our professional instructors. It covers various concepts including AJAX, Hibernate, and Spring Framework.
You will be trained on various topics such as Software Design Patterns like Singleton, Observer Design Patterns, Factory Method Patterns, or Behavioral Patterns like Memento Design Patterns.
JAVA is a general-purpose computer language that is concurrent, class-based, object-oriented, and has automatic memory management.
It was originally designed to have as few implementation dependencies as possible. The language derives much of its syntax from C and C++ but has a simpler object model and fewer low-level facilities.
JAVA is also considered to be one of the most beautiful languages because it takes so many ideas from other languages but does them better and with more elegance than those original concepts.
Java training in Chennai creates the ability to develop various Java-based web applications. Ficusoft provides necessary course materials along with practical Java training.
Numerous concepts are covered by our instructors. Real-world projects and 100% job placement are both included in Ficusoft. I am looking forward to seeing you in Java training in Chennai at Ficusoft.
Java is used in the creation of Web applications. Java is not only a programming language; it also offers the benefits of an object-oriented and concurrent programming environment, which makes it attractive to developers.
It can be used on various platforms including Windows, Mac OS, UNIX, and Linux. Java has many advantages over other languages, such as the ability to write code once that can then run on any operating system without the need for any changes or recompilation.
Java is an object-oriented programming language that can be used to create stand-alone applications or applets for use on web pages. Java has two main elements: classes and objects.
Java class consists of data members (variables) and methods (functions). The object contains information about the class's data members, constructors (a special type of method), and fields.
Java training in Chennai creates the ability to develop various Java-based web applications. Ficusoft provides necessary course materials along with practical Java training. Numerous concepts are covered by our instructors.
Java is a powerful object-oriented programming language that is designed to be simple, reliable, and safe.
Java applications are compiled into bytecode instructions that can run on any computer with a Java virtual machine (JVM). Java Training In Chennai…
Bytecode instructions are translated by JVM software before they can be executed by the CPU. This means that Java applications can run on virtually any computer no matter what operating system it uses.
In addition to these benefits, Java includes an extensive library of pre-written functions for common tasks such as string manipulation and file handling.
These functions make it easy for programmers to get started writing programs without having to first write a program from scratch every time.
By using objects instead of primitive data types like integers or strings, Java makes it easier to maintain programs because each variable type has its own set of rules.
For example, when you declare a variable called a number you know right away how many digits will be allowed (Java allows only four) and which operators can be used with that variable type.
With this information at your fingertips, you will never have to wonder if you need parentheses around an expression or if the sign needs quotes around it.
Furthermore, all variables in Java are automatically defined before use; there's no need for declaring their scope beforehand like in some other languages!…
Java supports procedural, object-oriented, and concurrent styles of programming too. Java isn't perfect though, so thorough java training in Chennai at Ficusoft provides it.
Java is a programming language that was designed to allow programmers to develop application programs once and then run them on any machine with a Java runtime environment.
We at Ficusoft offer comprehensive java training that will help you hone your skills and take your career to the next level by focusing on topics like core java, networking, scalability, and multithreading.
At Ficusoft, we believe it is important to constantly be learning new techniques to stay ahead of the competition. So if you are considering Java Training in Chennai, don't hesitate! Get started today!
Java is an object-oriented programming language that offers a multitude of benefits for both beginner and experienced programmers alike. Java Training In Chennai.
It has been widely adopted because it's scalable, portable, reliable, simple, robust, and secure. These features make Java a perfect choice for enterprise-level applications.
As demand for Java developers increases exponentially year after year due to its popularity, there has never been a better time to learn java training in Chennai from Ficusoft Technologies Pvt Ltd.
Our trainers have years of experience developing enterprise applications using Java SE 7/8 or higher which ensures our trainees are getting cutting edge knowledge that is directly applicable when they start their careers as java programmers or developers.
Now is absolutely the best time to get trained at Ficusoft before this opportunity slips away! Java Training In Chennai…
All Ficusoft Java Trainers are experts certified with internationally recognized Java qualifications including Java Programmer (J2SE) and Java Enterprise Developer (J2EE).
Don't wait any longer – call us now or fill out our contact form for more information about java training in Chennai today!
Benefits Of Learning Java
Java is the most popular programming language around. It's scalable, and secure and allows you to write code that runs on any operating system.
Java is used to develop software for all manner of applications, from enterprise software to mobile apps. Java Training In Chennai
It's a robust programming language with a highly-developed set of tools and libraries that make it easy for even inexperienced programmers to use.
Java training in Chennai will help you develop new skills, build on your existing knowledge base, and find employment opportunities with companies looking for JAVA programmers today!
Java programming has become incredibly popular over recent years and Java developers are some of today's highest-paid professionals.
If you're ready to make a positive career change, get started now by signing up for Java training in Chennai at Ficusoft Technology Pvt Ltd…
Our Java training course includes practical examples taught by expert instructors who know exactly how to hone your professional Java development skills so you can get hired as quickly as possible.
In addition, we provide certification so that employers know their investment is well spent when they hire an experienced Ficusoft Java graduate! Ready to gain valuable job-ready java experience?
Why Do You Choose Ficusoft Than Other Institutes?
Ficusoft is a leading Java Training institute in Chennai providing the best quality of training for entry-level programmers.
Ficusoft offers courses on fundamentals of programming and Java, JSP, Servlets, Web Designing and Development, J2EE Technology, and much more.
Our faculty team consists of experienced professionals who have been working with Java technology for many years.
We believe that by getting trained by us you will be able to build excellent new skills that will not only boost your career prospects but also get you an edge over other job seekers.
So what are you waiting for? Apply now and become one of the most successful java programmers!
We provide java training in Chennai at Ficusoft, offering course packages that can be customized as per students' requirements at economical rates. Why don't you register yourself today?
Ficusoft would like to offer you java training in Chennai courses with 100% placement assistance and a Job guarantee. Register yourself now.
Ficusoft offers the best and most up-to-date Java courses that will teach you all aspects of the Java programming language and equip you with skills that will enable you to develop various Java-based web applications.
Java certification through Ficusoft also guarantees job placement assistance that could help you get your dream Java job.
Our instructors at Ficusoft come from diverse backgrounds in Java development so they can train you on different tools and technologies. We believe we offer the best Java Training In Chennai!
Our live projects can provide students with hands-on experience while teaching them core concepts of java and related technology stacks which would make it easier to find jobs after completion of the program.
If Java training in Chennai at Ficusoft interests you, then enroll today!
Java is a high-level programming language that runs on the Java Virtual Machine and can be used to create various types of applications.
Java is an object-oriented programming language that is often used for developing desktop applications, mobile phone apps, and other web-based tools.
With such a wide variety of uses, it's unsurprising that there are many schools dedicated to teaching the Java programming language. Ficusoft provides practical training as well as live projects as part of its coursework.
Ficusoft offers both online courses as well as classroom instruction options so you can choose what is best for your needs and schedule.
Most importantly, Ficusoft guarantees job placement assistance after the completion of our coursework.
Our instructors have years of experience in Java development and will be able to answer any questions that come up during class time.
Students also have access to a tutor for questions outside of class time, should they need one. If you're looking for Java training in Chennai with guaranteed job placement, contact Ficusoft today!
There are several advantages to this. It means that the same Java code can be used on any operating system and machine type, making it easy to deploy a single application to any type of computer.
The Java language supports multitasking and many applications can run simultaneously on a single operating system with memory being dynamically allocated as required.
It also means that you don't need to use different software tools for different machines or development environments which makes it easier for developers to work together on a project.
Java training in Chennai at Ficusoft includes all necessary course materials along with practical Java training, our instructors will teach you how to develop various Java-based web applications.
Ficusoft provides the ability to develop real-world projects and 100% job placement through our extensive Java course material.
Frequently Asked Questions
1). Do I need to have any knowledge of Java programming beforehand?
Not! Our instructors will teach you the basics and then take you through a number of advanced concepts. Java Training In Chennai.
2). Will I have an opportunity to develop my app during this course?
That's one of the best things about our classes-learners are encouraged to be creative throughout the process and develop their apps, which is great for them since they're likely to continue using what they learned at Ficusoft!
3). Will I be able to find a job after I graduate?
Absolutely! We guarantee 100% employment rates. We'll help you prepare your resume and cover letter, interview skills, networking skills, and anything else that will help get you out there. So far we've had almost zero per cent unemployment rate among our graduates.
4). Is it possible to study part-time?
It is possible. We encourage students to study at their own pace and make adjustments as needed. This is helpful for those who are also balancing other responsibilities, such as full-time jobs. 
Ficusoft has flexible scheduling that can work with your schedule, so feel free to contact us to discuss it! Java Training In Chennai.
5). What kind of job can I get after completing your Java course?
You can go into web development, backend programming, or even build games! You might want to look into working with data analytics companies or consultancies.
Or maybe you want to create applications for mobile devices like iPhones or Android smartphones and those types of jobs are available too. Java Training In Chennai…
If you want something more specific than that, just talk to one of our instructors and we'll do everything we can to find the perfect position for you.
From small start-ups to big corporations, no matter what type of company you want to work for or what level of responsibility you aspire to, we'll put together a personalized plan tailored specifically to your needs. Contact us today to learn more.
6). What types of payment methods do you provide?
We can customize your payment plan based on your needs and preferred timeline. Java Training in Chennai.
Whether you're paying upfront or over time, we'll create a plan that works for you. Feel free to give us a call or send us an email if you have any questions about payments or anything else!
7). Does Ficusoft provide live projects on training sessions?
Ficusoft provides live projects on our online courses. These courses are designed to be interactive and provide you with the opportunity to solve real-life problems. Java Training In Chennai…
The course material is well-structured, clear, and easy to understand. As you progress through the course, the difficulty level increases and more concepts are introduced.
The course provides you with an opportunity to apply what you have learned from a theoretical perspective and then practice your newly acquired skills which will help in boosting your career prospects today!
Introduction to Java | OOPS & its implementation in Java Classes | Why Object Oriented Concepts? | Abstraction in Java | Polymorphism In Java | Encapsulation In Java | Inheritance in Java | Fundamentals of Java | Programming in Java | Sample java applications
⦁ FUNDAMENTAL CLASSES
⦁ KEYWORDS &DATATYPES
⦁ PROGRAMMING CONSTRUCTS
⦁ ARRAYS
⦁ EXCEPTION HANDLING
⦁ REFLECTION
⦁ ADVANCED I/O STREAMS
⦁ JDBC
⦁ NETWORKING
⦁ RMI (Remote Method Invocation)
⦁ MULTI-THREADING
⦁ COLLECTION FRAMEWORK
⦁ APPLETS
⦁ AWT
⦁ SWING
⦁ JAVA SCRIPT
J2EEOverview
SERVLETS
Web Applications | Servlet Mapping | Servlet Life Cycle | Scope Objects | Processing Clients Data | HTTP Structure | Error Handling StateManagement in Servlets
JSP(JAVASERVER PAGES)
JSP Lifecycle and phases | Directives | Scripting Elements | Comments | Actions | lmplicit Objects | JavaBeans | Sharingbeans | Retaining form state | Writing custom tags | Servlet and JSP(MVC)
EJB (ENTERPRISE JAVA BEANS)
Architecture | home Remote & Local Interfaces | State full Stateless session beans | entity beans | Persistence Fields | CMP,BMP | Application & web clients | EJBQL (Query Language) | Message Driver Beans
XML
Role of XML inJ2EE | Understanding XML | Generating XML Data | Designing XML Data Structure Creating DTDXML Parsers
Back End – MS SQL SERVER
Relational Database Fundamentals
⦁ Overview of Relational Database Concepts
⦁ Relational Databases and Relational Database Management Systems
SQL, DML and DDL Languages
Creating a Database
⦁ Database Development Methodology Overview
⦁ Building a Logical Data Model
⦁ Identifying Entities and Attributes
⦁ Isolating Keys
⦁ Relationships between Entities
⦁ Creating Entity-Relationship Diagrams
⦁ Transforming to Physical Design
⦁ Migrating Entities to Tables
⦁ Selecting Primary Keys
⦁ Defining Columns
⦁ Enforcing Relationships with Foreign Keys
⦁ Constructing the Database using DDL
⦁ Creating Tables, Indexes, Constraints and Views
Writing Basic SQL Queries
⦁ Displaying Table Structures
⦁ Column Datatypes
⦁ SELECTing Column Data FROM a Table
⦁ SELECT DISTINCT Values
⦁ COUNTing Rows
⦁ Restricting Rows using the WHERE Clause
⦁ Using Operators
⦁ Mathematical
⦁ Logical
⦁ Comparison
⦁ Concatenation
⦁ Set Operators
⦁ Sorting Results Using ORDER BY
⦁ Joining Multiple Tables
Real-Time Experts as Trainers
The most traditional way to learn with increased visibility, monitoring, and control over learners with ease to learn at any time from internet-connected devices.
Case studies based on top industry frameworks help you to relate your learning with real-time based industry solutions.
Adding the scope of improvement and fostering the analytical abilities and skills through the perfect piece of academic work.
Get Unlimited access of the course throughout the life providing the freedom to learn at your own pace.
With no limits to learning and in-depth vision from all-time available support to resolve all your queries related to the course.
Each certification associated with the program is affiliated with the top universities providing edge to gain epitome in the course.